Wedding editing: edit videos, photos, and audio files
Step 1: It is the taking of photos, videos, and sounds that is done during the event but also, and above all, well before. Take pictures of the places that marked the couple's relationship. For sound, you can record or create famous credits. You will make your choice according to the personality of the bride and groom. Interview their loved ones, families, and friends. You have to take as many pictures as you can. Also, take at least one video per circumstance during the ceremony.
Step 2: Suppose you've already installed Wondershare Filmora9 on your computer. Start the software.
Step 3: Gather all your data (photos, videos, and sounds) in a directory in your workstation. Load them into your tool album by clicking "Import." You can also find more resources for your video in Filmstock. There are plenty of effects on marriage.
Step 4: Starting from the album, slide the file you want to work on into the playback track.
Step 5: Copy and paste, cut, and/or clip removal is done in the time bar. Any changes are made by selecting the file in question and then clicking "Edit." Otherwise, a double click on the file will open the editing panel. You can make a screen print to merge with a specific file. In short, use your creativity. Save your project from time to time. Here are the operations to do on the videos: trimming, pivoting, adjusting contrast, brightness, saturation, tone and speed, proportion, etc. On audio: volume adjustment, fade in or out, voice change, etc. There is also the retouching of the photos including the motion effect. They will provide the best wedding photographer shoot. And for all, add voice-overs. You will record by clicking on the microphone.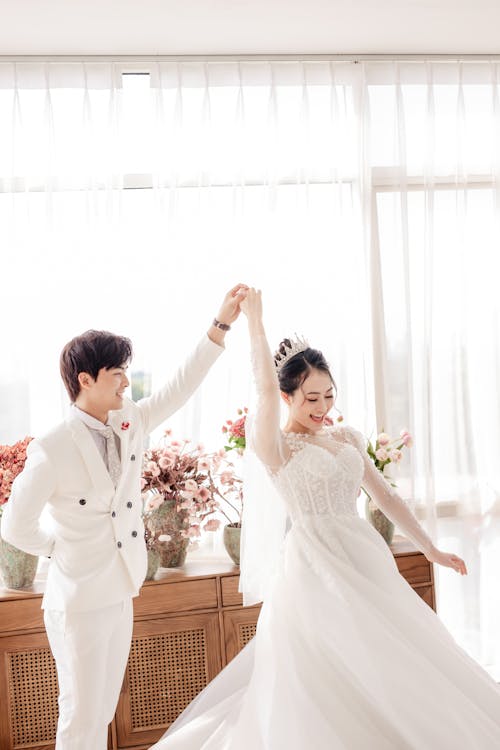 Step 6: A double click on a video in the time bar will open the control panel. Audio and video toolbars are located here to allow you to make changes. The preview window shows you the result of your work. If you're not satisfied, "Reset" to start all over again.
Wedding Editing: Add titles, effects, and credits
The title is added by writing in the "Text" field; Choose the font, color, and animation effect. For effects, switch to the "Effect" tab and change the settings. The "Film" tab allows you to add credits and credits. Clicking on the video in the playback track allows you to apply a zoom or other effect (jump cut, tilt-shift, mosaic or faceless) to your file. Don't forget to add the transition effect by clicking on the "Transition" tab. Plus: Wondershare Filmora9 (formerly Wondershare Video Editor) has the Picture-in-Picture effect. Enjoy!
Wedding Editing: Export and share your video creation
Clicking "Export" has four sections for the release of your videos: device, format, YouTube, and DVD. "Peripheral" lets you choose between iPhone 4, iPad, iPod Touch, PSP, Wii, etc. Advanced encoding settings are available. "Local" – "Format" gives you the freedom to choose your output format. If you're thinking of sharing your video on Youtube, click "Youtube"; you can follow messages. The burning of your video on DVD will be done by choosing "DVD". Click "Export" to validate, this is valid for all options.